November 18, 2020
MESSAGE FROM THE PRINCIPAL
View this week's message from Hastings Principal Louise Lipsitz.
---
HASTINGS NEWS 
---

Square 1 Art
Traditionally, students create unique art projects during their 
art class and that art is delivered to Square 1 Art who produces a variety of products that are individualized with your child's artwork. When you purchase those products, Hastings receives a percentage of the profits.  Last year, the Hastings PTO earned over $2,000 with this fundraiser.  
This year, with hybrid and remote learning, the Square 1 Art fundraiser will work differently. Students will create the artwork at home, on their own time. Once your students have created their artwork, parents photograph the artwork, upload it to the Square 1 Art website, and shop for personalized products.
This year products will ship directly to your home to ensure safe, contactless delivery. The deadline for art upload and ordering is Wednesday, December 2.  Kids love seeing their own art on these products and they make great holiday gifts for family and friends.     
Follow these steps:
1. Create Art
2. Photograph & Upload your Art to Square1Art.com
Go Outside Natural light is best and avoid shadows.

Be Directly Overhead Get the best photo possible.
Edit & Crop Make your art perfect
3. Shop for Keepsakes
Art Upload and Order Deadline is 12/2/2020  
---

COVID-19 Parent to Parent Letter
If you haven't yet, please read the very important message from our PTO Presidents Rachel and Tejpreet about how we can come together as a community to stop the spread of COVID-19 and keep our schools safe!
The letter includes:
Does your child have a new symptom? What about siblings?
Don't be afraid to report symptom or exposure
If your child needs a test…
If your child tests positive…
If your child must quarantine…
If you are traveling out of state…
Important Resources summary
***Parent to Parent Letter linked here.***
---

Blue Ribbon School Recognition
Hastings was recognized as a Blue Ribbon School by the US Department of Education.  You can view the 
YouTube video here. 
---
 Upcoming Events
---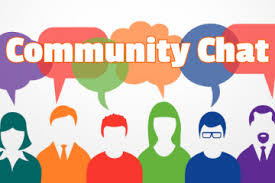 Community Feedback Forum
Thursday, November 19, 7-8:00pm
Literacy and math coaches will join school leaders.
Share how remote and hybrid learning is going in your home.
---
LPS/School Committee

  
---
Superintendent Update – Nov 12 
The School Committee met on November 10, 2020.
Summary:
The School Committee met via Zoom/Lex Media on Tuesday November 10, 2020. With a full agenda, the committee jumped in. On Tuesday, November 3, over 1K staff members attended 90+ professional development sessions during the 7th Annual Lexington Learns Together (LLT). LPS continues to make diversity, equity and inclusion a major focus of professional learning and our LLT agenda was no exception. Workshops included topics ranging from support to our LGBTQ+ students to the cultural significance of names. This exciting day of learning aligns with the LPS Strategic Plan. For a detailed description of these sessions offered, please click here.
As many of you know, our very own Maria Hastings Elementary School was selected as a 2020 National Blue Ribbon School of Excellence! LPS Superintendent Dr. Julie Hackett and Hastings Principal Louise Lipsitz were invited to a two-day virtual ceremony on November 12 and 13. For those interested, a detailed agenda of the two days is provided here. If you would like to watch the ceremony, there are two ways to view the Recognition of Hastings School for our National Blue Ribbon Award. Schools are recognized in order by state after 11:00 on Friday, November 13. Facebook Premiere: https://www.facebook.com/ED.gov/ or you can watch in the afternoon/beyond on YouTube:https://www.youtube.com/user/usedgov.  Many congratulations to Principal Lipsitz and our terrific Hastings students, staff and families!
Dr. Hackett stressed the importance of early outreach and ongoing communication from members of our school community as we have moved into a new virtual environment. Dr. Hackett will be holding "Superintendent Chats" with parents and staff every few months as a forum to obtain feedback. Future chat dates forthcoming.
Few Reminders, the USDA's Food and Nutrition Service (FNS) is providing Lexington with funding that allows every student to receive a free breakfast and lunch, regardless of their family's income status. This program runs through June 2021. Please click here for more information. In addition, all members of LPS is reminded to have their flu vaccination by December 31.
The evening's key presentation focus was on Lexington's Metropolitan Council for Educational Opportunities (METCO) program presented by Barbara Hamilton, K-12 METCO Academic Director. METCO is the oldest and largest voluntary desegretation program that provides a suburban public school education for African-American, Hispanic and Asian students from Boston. The Lexington Public Schools have participated in the program since 1968. The program provides Lexington students and staff an opportunity to interact with many minority students and to benefit from a culturally diverse learning environment. In 2020, 14 students were placed in the district of which 8 were siblings of current students. Of the 33 districts, Lexington is the 3rd largest METCO program. For more information regarding this wonderful program, click here.
Upcoming Meetings:
Tuesday, December 8
Tuesday, December 15
There was also a school committee meeting on Tuesday, Nov 17. The meeting agenda is posted here. A summary will be included in next week's Bulletin.

All meetings are at 6pm via Zoom unless otherwise noted.  The agenda and meeting links will be published here.

Meetings are available to view via Zoom, at www.LexMedia.org, or your local cable channel (RCN 15, Verizon 37, Comcast 99). 
---
Upcoming Month's Calendar
Community Events
---
Please see this link to view details on the latest Community Events. 
Community Events are also emailed out to the Hastings Families Google Group approximately twice a week. All members of the Hastings Community are welcome to post to the group.

---