April 1, 2020
MESSAGE FROM THE PRINCIPAL
View this week's message from Hastings Principal Louise Lipsitz.
Hastings News
---
Hello Hastings Community,
It's hard to believe that it's been over two weeks since we've been together in person.  With remote learning formally beginning this week, we wanted to reach out on behalf of the PTO to check-in and ask your suggestions for how we might best support the Hastings community during these unusual times.  Please do not hesitate to reach out with ideas and questions – for this Bulletin or beyond.  As a reminder, we can be reached at: president@hastings-pto.org or reply to this message.
We will continue to share information about PTO initiatives as they occur. Up first is the Hastings School Cookbook. Proceeds will now benefit our Hastings Library…see below.
Sincerely,
The Hastings PTO
---
Hastings School Cookbook – Proceeds now to benefit the library – Preorder by April 10
The Hastings School
Cookbook
, created by the Hastings PTO and staff and featuring 
favorite recipes from YOU — our school community. The draft looks great with artwork by students and delicious recipes! The

cookbooks

will be professionally published and are sure to be a treasured keepsake for us all.
There are over 160 delicious and diverse recipes – maybe you will find something new to try!
As you may know, our annual book fair was postponed so we decided to dedicate all money raised by
cookbook
sales to support the school library (proceeds from the book fair normally go to the library).
The cost is only $10 and you can either pick them up (in a safe way) when they arrive or we can hold them until we return to school.
---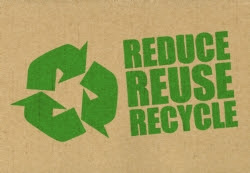 Green Team Tip
Now is a great time to start composting – with everyone at home there is a lot more food waste generated. Turn it into compost instead of having it burned (which generates noxious gasses and over 700,000 tons of ash waste in MA each year!). Go to 
www.blackearthcompost.com
and click on the "residential" button. Enter Hastings PTO as the organization that referred you and we get a small rebate!
---
Remote Learning – Specialists 
---
Resources from Specialists
Town-wide, specialists have worked to compile learning opportunities to students.  Our Hastings specialist in Art, Library, Music and PE have shared ideas for the time we are away from school. We thought it might be helpful to have all the links in one place:
---
LPS/School Committee
---
Upcoming Meetings:
Tuesday, April 14 (6pm, Cary Hall)
The School Committee held its first virtual meeting on Tuesday, March 31 at 7:00 p.m. This meeting was conducted remotely due to the state of emergency resulting from the COVID-19 virus.
Instructions for viewing or participating in public comment during the meeting are listed on the agenda, which can be found on the LPS website, www.lexingtonma.org, or Town of Lexington public meeting calendar.
Members of the public can join the meeting webinar through the online Zoom link or by phone. For those who are viewing only, the meeting will be broadcast live on LexMedia and at http://www.lexmedia.org/.
From now through June, School Committee meetings will be held every other Tuesday evening on the following dates: March 31, April 14, April 28, May 12, May 26, June 9, and June 16.
Full schedule is posted on the town website.
---
Upcoming Calendar
| | | |
| --- | --- | --- |
| Thursday 4/9 |   | Passover Begins |
| Friday 4/10 |   | Good Friday |
| Saturday 4/11 | 11am-2pm | Lexington Farmers Market (last winter market) |
| Sunday 4/12 | | Easter |
| Tuesday 4/14 |  7pm | School Committee  |
| Tuesday 4/28 |  7pm | School Committee  |
| Sunday 5/10 | | Mother's Day |
| Tuesday 5/12 | 7pm | School Committee |
| Tuesday 5/26 | 7pm | School Committee |
---
Community Events & Information
---
Feel free to respond to this email or send a message to vp-communications@hastings-pto.org with any things you'd like included in this section.  There are many different online things happening right now. If your student has particularly enjoyed something, we can share it here. As well as opportunities to help others in our community.
Many local Lexington Businesses are offering delivery or takeout services during this time.  Many are listed on the Town Website here. They include Michelson's Shoes, Catch a Falling Star, Pinot's Palette at home painting kits, Abbott's sundae kits, Penguin coding classes and many more.
The Lexington Food Pantry is in need of donations.  Donations can be dropped off at Stop and Shop (the bin is between register 1&2). Specifically, they need

Hearty Soups (for example: Progresso or Campbell's Chunky)
Creamy Peanut Butter (16oz)
Baked Beans (esp Vegetarian)
Canned Black Beans
Chicken broth

Updated information on COVID-19 in Lexington is available from the Office of Public Health at:

https://lexingtonma.gov/COVID19

LexMedia will be working with the Select Board and Town Officials to provide daily updates for residents regarding coronavirus. 

To watch: 

Tune in on Comcast (8, 9 & 99), Verizon (35, 36 & 37), RCN (3, 13, & 15) and RCN-HD (613, 614 & 629)

Stream online on our website:

bit.ly/LexMediaLive

Watch on YouTube:

https://www.youtube.com/c/lexmediatv
Please see this link to view the latest Community Events.
Community Events are also emailed out to the Hastings Families Google Group approximately twice a week. Other members of the Hastings Community are welcome to post to the group as well by sending an email to hastingsfamilies@googlegroups.com.
Maria Hastings Elementary PTO
7 Crosby Road
Lexington, MA 02421